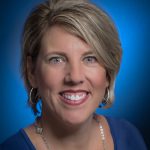 Jennifer Hall – Senior SAP Recruiter
With over 12 years in Recruitment, Jennifer brings a wealth of experience with her. She has created and executed internal and external talent identification plans and developed and trained on such topics as: recruitment standards, interviewing guidelines, onboarding practices, etc.
Over the years, Jennifer has placed qualified individuals in varying roles and has prided herself in identifying top candidates for these positions. From engineers, architects, IT professionals and other technical team members, Jennifer works hard to connect the right people, at the right time for the right opportunities.
Joining ASAP Talent Services, Jennifer brings her diverse technical recruitment expertise, along with her strong communication skills, creativity and business acumen. As a solutions-driven individual, Jennifer is looking forward to growing her career here at ASAP.
Jennifer will be working remotely in the Phoenix area. She can be reached at jennifer@asaptalentservices.com or by phone # below.