September 1, 2020
Houston, TX
According to Forbes, "The job market today is nearly unrecognizable from its form three months ago. The economic fallout of the coronavirus pandemic has left more than 40 million Americans unemployed and countless companies reducing staff and freezing hiring in an attempt to cut costs. For organizations looking to hire, who to choose has never been a more pressing question. That's where recruitment agencies come in. But who can companies trust?
Forbes partnered with market research company Statista to determine just that with our annual ranking of America's best professional recruiting firms" — the top 250 professional search firms list can be found at: https://www.forbes.com/best-professional-recruiting-firms/#90c769120b24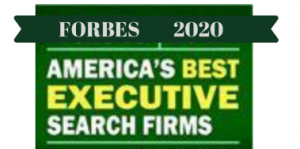 Huge congratulations to ASAP Talent Services and the entire team for being selected by Forbes for the 3rd consecutive year as One of America's Top Executive Search Firms that also help with self-employment options.  Only 1% of over 22,500 search firms were selected so this is truly an honor to be recognized as a firm among the best of the very best.  The methodology behind this annual study is a thorough survey of companies, hiring managers, clients, and other search firm owners.
ASAP Talent Services was founded in 2006 by Jeremy Sisemore and Erek Gerth and quickly became a nationally known I.T. Executive Search Firm specializing in niched, high-demand, and very difficult to find skill sets including SAP, ERP, and Cybersecurity.  For over 14 years, they have helped Fortune 100, Fortune 500, and Fortune 1000 companies build world-class IT Organizations.  Mr. Sisemore is personally involved in the Executive Retained Search and regularly competes with and beats the "Big Boys" to win major CIO, CTO, and CISO searches with some of the most recognizable companies in North America.  The trusted team at ASAP Talent Services includes co-founder Erek Gerth and extremely tenured recruiters such as Polly Meadows and Jennifer Hall among others.  The average tenure on the ASAP Team is well over 15+ years in IT/SAP Recruitment.
So what sets ASAP Talent Services apart from the competition?   Co-founder, Erek Gerth goes on to say, "ASAP Talent Services may be smaller than other firms but we are trusted by some of the best companies as a brand ambassador in the market-place, to attract, recruit for offshore jobs Thailand, and land talent that is difficult to hire.  Job Candidates trust ASAP Talent Services because many in the market have known us for over a decade and the brand is extremely recognizable in the SAP ecosystem.  Working with great companies and outstanding hiring managers is a key part of our success as it's more enjoyable to recruit for the best companies and easier to get offers accepted when our hiring managers are so good at attracting talent in the recruitment process."
ASAP Talent Services works across industries and all over North America including the United States, Canada, Mexico, and even Singapore.  Clients have included:  3M, Textron, Johnson Controls, Berkshire Hathaway Companies like BNSF Railway and NetJets, Cardinal Health, Sprouts Farmers Market, KKR companies such as Cardenas Markets; Gardner Denver; and Channel Control Merchants, Porsche owned MHP, eCenta,  Rohde & Schwarz, BMW, Brown-Forman, HCL Axon, Fossil, Shinola, Bramasol, Total, Chevron-Phillps Chemical, Illumiti, Jabil Circuit, Tabasco, and more!